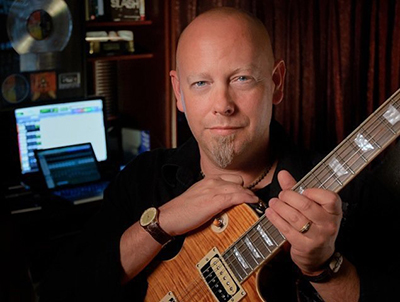 For some, working for Prince would have seemed a pipe dream, but not to Shane T. Keller. A musicophile whose favorite childhood toy was an old-fashioned record player, Keller wrote his high school thesis on audio engineering at the time when Prince was building his famed Paisley Park Studios complex, a story that made headlines in his daily newspaper, the Bismarck Tribune: 'It was at that precise moment when I just knew I was supposed to be there.'

After high school Keller migrated from small-town North Dakota to Minneapolis and the Brown Institute, enlisting in the recording program at the school's new campus, which had been opportunely relocated a few blocks from the fabled 'Purple Rain' house. Through hard work, networking, and persistence, in 1991 Keller obtained his first position as a Paisley Park staffer—night receptionist—a role that allowed him to better learn his trade, build relationships and, on occasion, talk to the studio's enigmatic owner.

By the time The Gold Experience sessions were in full swing, Keller's role had evolved from secretary to assistant engineer to something he had long aspired—working the studios of Paisley Park as a trusted Prince employee. 'That period between 1993 and 1996 was so prolific for Prince. I think we did upwards of 12 albums in that time, not to mention all the unreleased material we recorded. His creative output was second to none.'

During his dream-come-true five-year run at Paisley Park, Keller contributed to an array of memorable Prince titles, such as Chaos and Disorder, Emancipation, Crystal Ball, and The Vault: Old Friends for Sale. His remarkable experience as a Paisley Park staff recording engineer is exhibited in our current auction, which contains unique, museum-quality items exclusive to the Prince inner sanctum.